You know, I'm from California and being such sometimes it is a struggle for me to be here in Utah in the snow. I love the snow! It is so beautiful and fun...i'm just accustomed to driving to it whenever I want it...not living in it. Anyway, over the years I have come to the conclusion that even if the cold is painful the white is glorious! I wonder what it would be like if snow were black? Depressing right? Plus the cold! bleh. But its so perfectly clean and bright. I love to sit at my window and watch it fall...its peaceful, its comforting even.
There is that scripture from Isaiah where the Lord says, "Though your sins be as scarlet, they shall be as white as snow" (Isa. 1:18). Isnt' that incredible?! Even though the sin could have caused you to be unclean, o be blemished or covered so dark to be considered scarlet...you CAN BE WHITE...as snow. Wow. Talk about a miracle.
So every Wednesday morning at 6am I work int he Provo Temple. I love it so much. I want to tell you a little about it. First of all, the feeling of the Temple is unlike any other. I know you all know what I am talking about...but to be able to "work" there and help others is such a neat experience. One thing I appreciate about the Temple is the fact that wherever you are or whatever you're doing there is ALWAYS somebody dressed in white to help lead you to where you are going. What a precious concept...God always has a guide for us.
Today I was helping in an Endowment session. I was sitting the front of a large room FILLED with sisters and brothers all dressed in white. I remember just staring out at them and thinking how absolutely beautiful it was to me. We were all there with the same purpose, to build the kingdom and strengthen each other. I looked around and saw so many different people. Tall and short, blonde and brunette, healthy or ill. But we were all the same.
Isn't it sad how the world has tricked us into looking at others and at ourselves with a critical eye? In the Temple we are all the same. Everyone dressed in long dresses with long sleeves, white shoes or slippers, the men in white shirts with white ties and even sometimes white suspenders. Its adorable really. There is nothing to compare when you are in the Temple. The purpose behind white is that it is symbolically pure. So gathered in a room with so many people clean and bright just brings out the emotion in me!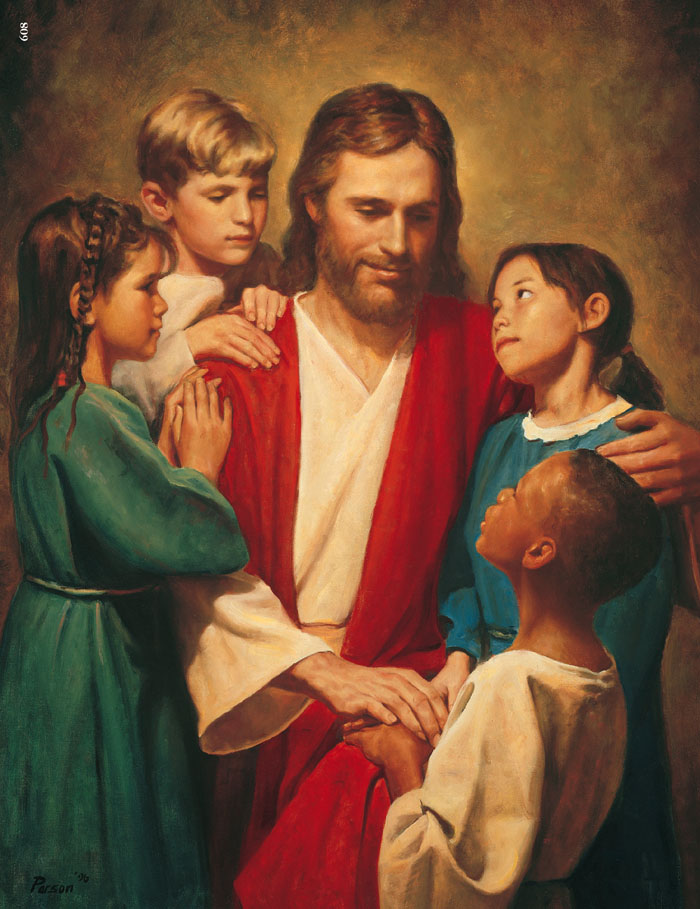 But the point is we are all the same. Children of God. No, none of us is perfect, the Temple is more like a hospital than anything. It teaches us and then it heals and it helps. Today I saw all kinds of people...I saw black hair turned gray, I saw different cultures. There was a woman with cankles, a man with no hair, a woman dragging an oxygen tank behind her, a woman who couldn't lift her arms, there was a man helping his wife and a woman who was borderline deaf. That is only the physical. I saw a couple holding hands, a girl in thoughtful prayer, a young pregnant woman laugh at her husband, a young man who looked as though he didn't know what to do with his life, a man reading scriptures as though he was searching for an answer, yes someone was crying.
And there I sat...looking out on all these brothers and sisters of mine and I thought "they've never looked more beautful to me". There is something about all that white, all that purity, all those men and women giving their best and giving their all. It almost takes my breath away and brings me to the verge of tears. Can you imagine how pleased our Heavenly Father must be?
Well girls, I cannot wait for you to get there too! Some of you are endowed and you know what i'm talking about but for the rest of you...get ready, it is so incredible! How we get there sometimes takes time and overcoming challenges, repenting and really doing our best, but no matter what happens it WILL BE as the Lord describes, "Though your sins be as scarlet, they shall be as white as snow".
I want to see YOU in WHITE!